Diane Rohlman, M.A., Ph.D
Center Director and Co-Principal Investigator
Dr. Rohlman is Center Director and Co-PI of the Apprentice Project. She is Associate Professor in the Department of Occupational and Environmental Health. She received her master's and PhD in experimental psychology from Bowling Green State University in Ohio. Dr. Rohlman is also Director of the Agricultural Safety and Health Training Program in the University of Iowa's Heartland Center for Occupational Health and Safety.
Read more about Dr. Rohlman. Click here for a list of her published works.
diane-rohlman@uiowa.edu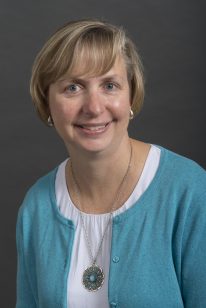 Bradley A. Evanoff, MD, MPH
Associate Director
Dr. Evanoff, Associate Director of the Center, is the Richard A. and Elizabeth Henby Sutter Professor of Occupational, Industrial, and Environmental Medicine, and Director of the Division of General Medical Sciences in the School of Medicine, and Director of the Institute of Clinical and Translational Sciences at Washington University in St. Louis. His community-based studies have involved recruiting large populations of workers in challenging industries including healthcare and construction, and cooperating closely with labor unions, employers, and employees. 
Read more about Dr. Evanoff.
bevanoff@wustl.edu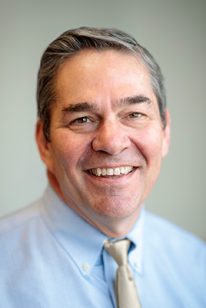 Nathan Fethke, PhD, CPE
Deputy Director and Director of Pilot/Feasibility Projects Program
Dr. Fethke is Deputy Director and Director of the Pilot/Feasibility Projects Program. He is an associate professor in the Department of Occupational & Environmental Health and in the Department of Biomedical Engineering.
Read more about Dr. Fethke.
nathan-fethke@uiowa.edu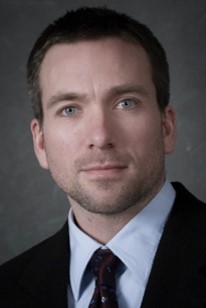 Shelly Campo, PhD
Outreach Director
Dr. Campo is the Director of Outreach. She is an associate professor in the Department of Communication Studies. Her research and teaching centers on health communication and social marketing. Her work focuses on how to encourage more informed decision making and to encourage healthy behaviors. Most of her work has focused on reducing risk through identifying and attempting to influence individual, family and health care provider variables that impact behaviors in a wide variety of populations, particularly those with health disparities.
Read more about Dr. Campo.
shelly-campo@uiowa.edu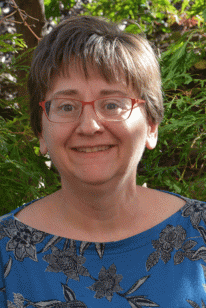 Lisa Henning
Co-Investigator, Outreach Core
Lisa Henning is a member of the Outreach team.  She has returned as Director of WorkWell, Nebraska Safety Council in Lincoln, Nebraska. Lisa previously served WorkWell for more than 21 years until she was asked to lead the National Healthy Worksite Program for the Center for Disease Control and Prevention. After the project, Lisa was a wellness consultant for UNICO Group as well as the Executive Director of Diabetes Education Center of the Midlands.
Her past accomplishments include co-development of the CDC worksite health training curriculum, founder of the Governor's Excellence in Wellness Award, co-founder of the National Network of Wellness Councils, and securing designation for Lincoln as a Well City. Her efforts were recognized by the Secretary of Health and Human Services as a finalist for the Healthy Innovation Award. She considers her greatest accomplishment her marriage of nearly 37 years to Kent Henning, two beautiful children and one PERFECT grandchild.
Read more about Mrs. Henning.
lhenning@nesafetycouncil.org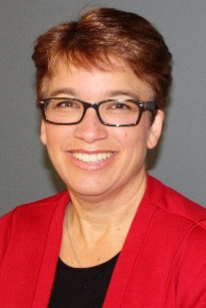 Elizabeth Ablah, PhD, MPH
Co-Investigator, Outreach Core
Dr. Ablah received a Bachelor of Arts with distinction from St. Olaf College, a Master of Public Health from the University of Kansas School of Medicine-Wichita, and a Master and Doctorate in Community Psychology from Wichita State University. 
Dr. Ablah is a professor in the Department of Population Health at the University of Kansas School of Medicine-Wichita. Her work interests include community-based participatory research, physical activity and healthy foods, the built environment, and worksite wellness. In particular, Dr. Ablah focuses on how policies, systems, and environments can foster cultures of health.
eablah@kumc.edu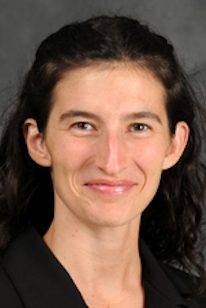 Lauren Remspecher, MPH
Co-Investigator, Outreach Core
Lauren (Schulte) Remspecher is Senior Director, Member Engagement & Communications, for the St. Louis Area Business Health Coalition (BHC), a non-profit collaborative supporting over 70 leading employers in their efforts to improve the well-being of employees and enhance the quality and overall value of investments in health benefits. In her role, Lauren leads a team to develop turn-key products and services for member organizations, including educational and networking events, health improvement campaigns, communication and engagement tools, and group purchasing opportunities. Through her work with the BHC, Lauren also participates in several national initiatives to advance business and community health, serving as an advisor for the Healthier Workforce Center of the Midwest; a Think Tank member of the Health Enhancement Research Organization; and co-chair of the Total Person Health steering committee through the National Alliance of Healthcare Purchaser Coalitions. Lauren received her Master of Public Health degree in Behavioral Science and Health Education from Saint Louis University and Bachelor of Health Science degree from the University of Missouri-Columbia. She is a Certified Health Education Specialist, a Faculty Member of the Wellness Council of America, and a Certified Trainer for the CDC's Work@Health program.

lremspecher@stlbhc.org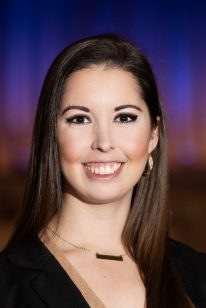 Beth Livingston, PhD, MBA
Principal Investigator, Supervising the Future of Remote Work
Dr. Beth A. Livingston is an Assistant Professor in Management and Entrepreneurship at the University of Iowa's Tippie College of Business. After receiving her Ph.D. from the University of Florida, she spent 8 years at Cornell University in the School of Industrial and Labor Relations before moving to the Midwest. She is passionate about studying gender, stereotyping, discrimination, and the management of work and family. Her research has been highlighted in the New York Times, NPR, and the Harvard Business Review, and has been published in top academic journals. She has also done executive education, speaking engagements, and consulting for companies such as Accenture, John Deere, Yves Saint Laurent Beauty and Allsteel.
beth-livingston@uiowa.edu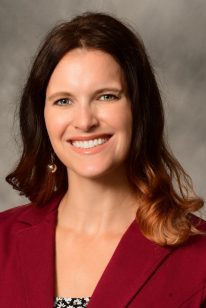 Ann Marie Dale, PhD, OTR/L
Principal Investigator, Refining Workplace Opioid Guidelines for Dissemination through a Social Marketing Approach
Dr. Dale is an assistant professor of Medicine and Occupational Therapy at Washington University in St. Louis. She has used a variety of intervention methods for individuals and groups of workers in many industries including healthcare, construction, automotive, manufacturing, and service industries, to prevent or reduce the effects of physical exposures from work tasks.  She has a Ph.D. in Epidemiology with a focus on measurement and evaluation of musculoskeletal disorders.
Read more about Dr. Dale.
amdale@wustl.edu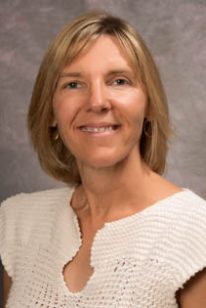 Jessica Williams, PhD
Principal Investigator, Understanding the Implementation of Total Worker Health in Rural Nursing Homes
My research agenda has two primary lines of inquiry: (1) assessing how organizational policies impact workers' health and injury rates, and (2) how different levels of prevention can ameliorate or exacerbate health disparities. I employ conceptual models from a host of disciplines, including social epidemiology, health services, economics, and occupational health psychology. Using econometric methods, I provide empirically rigorous answers to how organizational policies in workplaces and communites can alter the social determinants of health.
jqw6242@psu.edu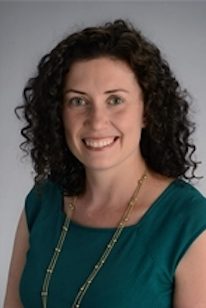 Laura Keniston, MHA
Outreach Coordinator

Laura is the Outreach Coordinator for the University of Iowa's Healthier Workforce Center. She received her MHA from Des Moines University and BS in Psychology from the University of Iowa. She has worked with local employers, case managers, injured employees, and occupational health providers to facilitate return to work for individuals with work-related injuries. She developed and managed collaborative marketing campaigns for ergonomic and outreach programs throughout Southeast Iowa.
laura-keniston@uiowa.edu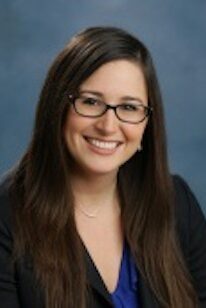 Megan TePoel, MS
Center Coordinator
Megan is Coordinator for the Center. She received her MS in epidemiology from the University of Iowa and BS in biology from Luther College. She has served as project coordinator for occupational safety and health projects, including a safety and health training for supervisors of young agricultural workers and a nutrition training for construction apprentices.
megan-tepoel@uiowa.edu