 By: Mark Segerstrom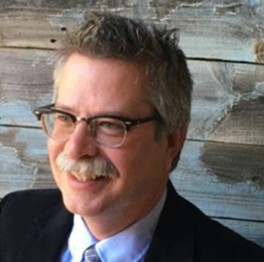 "If you build it, he will come" is a rather cliché statement these days.  Of course that was the famous statement from the 1989 movie Field of Dreams which was filmed in Dyersville.  As we begin a new ball season, I believe we can also make an analogy to driving.  If you build your defensive skills behind the wheel, you will become a great role model for future generations.  Driving is a behavior. It is learned.  As a result, if you want to teach your children to be a defensive player, teach them the proper skills to be successful.  If you text and drive, they will text and drive.
After decades of declining road fatalities, we have recently had an upswing in the numbers.  The Iowa DOT reports that fatalities reached a low of 317 and 316 in 2013 and 2015, but last year we climbed the wall with a 27.53% increase.  Many of these can be attributed to distracted driving.  When we are behind the wheel, we often think the person in front of us is too slow and the person in back is too fast and tailgating.  We believe that we are a better driver than those on our right or left.  The truth of the matter, however, is that 94% of traffic crashes are due to human error.  We've dropped the ball!
Your children and/or grandchildren learn from you.  If you buckle up behind the wheel, 92% of them will also buckle.  If you don't buckle up, they only buckle up 64% of the time.  Hit a home run and have that discussion with them.  Talk to them about the importance of fastening their seat belt.  Also let them know that they need to be a good passenger which means not creating a distraction for you while driving.  Talk to them about patience and set the example by being a respectful and polite driver.
Call "foul" if you're in a vehicle where someone isn't belted.  Speak up and let them know the significance of buckling every time.  Seat belts perform three tasks.  They protect us by keeping us safely inside the vehicle.  They prevent our heads from going through the front windshield or side window and keep us in place where it is the safest for the airbags to deploy.  By keeping us in our seats, they allow us to have some control over where the vehicle ends up.  They enable us to steer away from sliding into a home.  They also save us by decreasing the chance of fatality by 45% for people in a passenger vehicle and 60% for a passenger in a light truck.  More than half of teens (13-19 years) and adults aged 20-44 who died in crashes in 2014 were unrestrained at the time of the crash.
Let's go the distance and hit a line drive this year with our defensive driving skills.  For us to make an impact, we all have to pitch in and become one team.  If we act as a team we can put some zeros on that scoreboard of life and succeed in our goal to strikeout fatalities.